You pull out of your parking spot, and there it is: a big colourful splat. Yup, your vehicle has a leak. Now thanks to the many systems of your vehicle it could be a vast array of things. Nearly every colour of the rainbow is inside your vehicle, and it could either be very minor, or quite serious. Here is an easy picture guide to the many smells and colours of puddles that appear underneath your vehicle.
1.

Clear, Thin and Odourless
Looks like water, smells like water, yup that's water. Don't drink it obviously, however finding it under your vehicle is nothing to be alarmed about. This happens due to condensation caused by your air conditioning.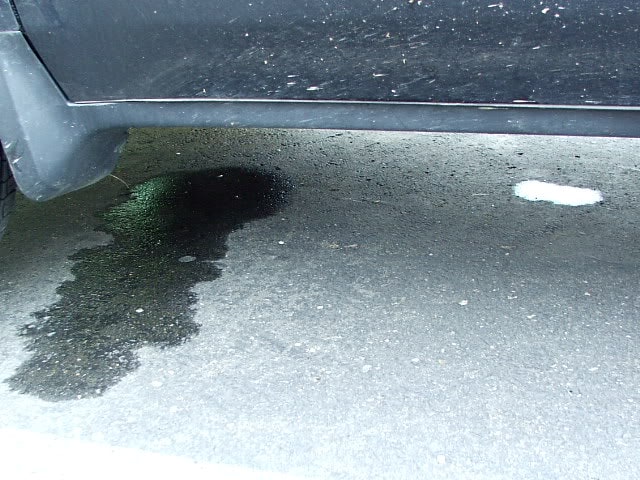 2.

Red, Thick and Strange Odour
This is a kind of automatic transmission fluid. It is also very similar to your power steering fluid. How can you tell the difference? Check to see where the drips are occurring. If they are in the middle then your transmission might be failing get this checked soon. If the drips are closer to the side then it is most likely your power steering. Power steering lines have a high chance of rupturing in this cold harsh environment. Every time you start your vehicle be sure to let it in run for a little bit. This will save you huge headache in the long run.
Leak: Automatic Transmission Fluid or Power Steering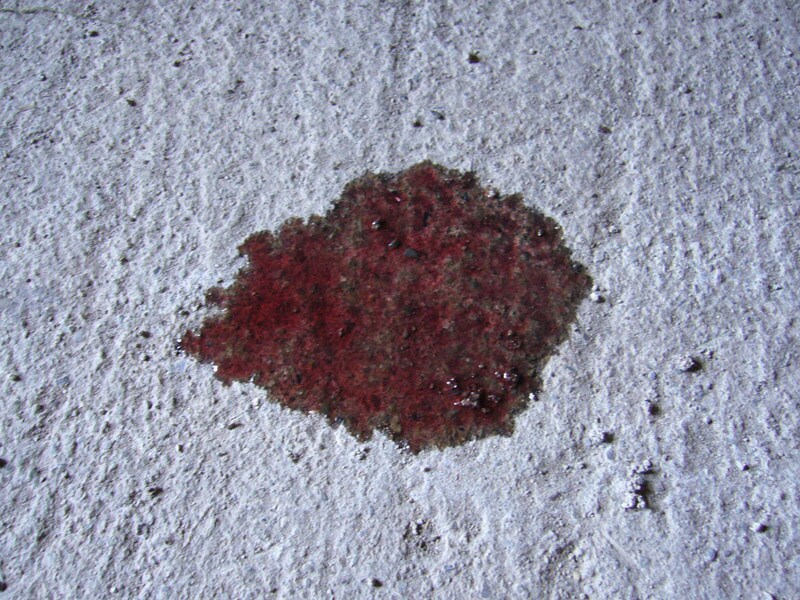 3.

Yellow, Medium Thick and Industrial Odour
Another leak with two possibilities due to their similarities. If you see this leak, seek service immediately as it could be a brake fluid leak. Never mess around with your brakes like this. It could be your power steering as well. Top it up can get this checked out today. You can give us a call at 1-888-721-4912 or visit https://www.coldlakechrysler.ca/service/index.htm right now to book a time for an inspection.
Leak: Brake Fluid or Power Steering Fluid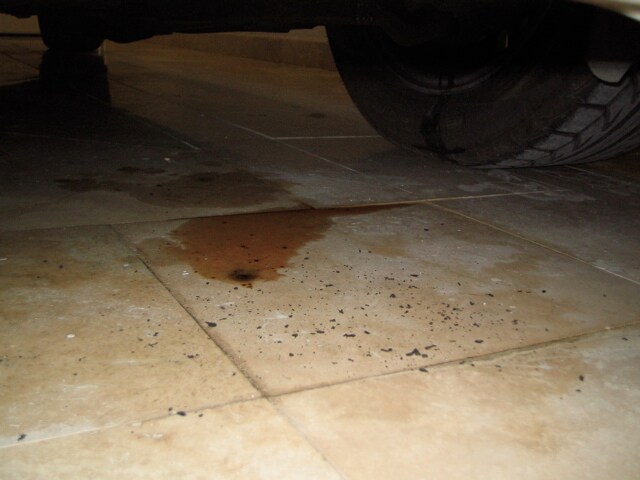 4.

Green/Pink/Purple, Viscous and Sweet Odour
That is definitely coolant. It is a very common leak. It should cause a little bit of concern, but it definitely does not mean your truck is about to fall apart. Slowly and surely it will deplete your cooling systems which means your vehicle will overheat. This stuff is lethal to animals, so please clean it up.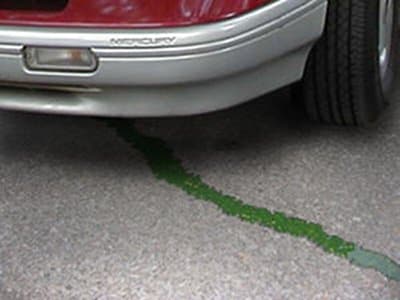 5.

Blue, Thin and Sweet Odour
Your windshield wiper fluid is leaking. Nothing to be alarmed about. More harm is caused to the system by refilling it with water. In sub-zero environments like ours the water will freeze and destroy the reservoir, pump and wipers themselves.
Leak: Windshield Wiper Fluid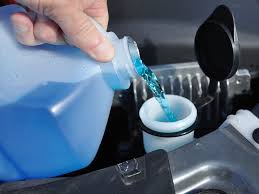 6.

Light Brown/Black, Thick and Solvent Odour
Yup that's oil. One of the most common leaks. Your car can go years leaking without any major problems, however it would be best to get an expert to look at it.