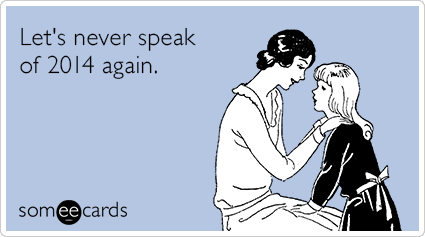 It's that time of the year again, already! Whether your friends and family are harping on you to quit smoking, or maybe hit the gym once in a while, that guilt trip into do doing something better for yourself is upon us. Yes I am talking about your New Year's resolution. Of course most of us try to be the best that we can be (most of us being the key term here), but sometimes it can be more of an effort to come up with one that you actually care about, and is actually attainable.
The key to success is to set attainable goals, and if you overestimate your capability then you are destined to fail each and every year. Let's be real, we Albertans are BUSY. I don't know about you, but we here in Cold Lake have a lot of things to do in a day, and if we can't fit our resolution in our daily routine then it is definitely NOT going to happen. However, that's the thing, it doesn't have to be forced into an already full schedule. It can be simply how you do those things within the schedule!
So we here at Cold Lake Chrysler have done the hard part for you! You will find below 99 simple, but awesome and easy New Year's resolutions that will not only improve your life with little effort, but resolutions that will make those harassing family and friends shut their traps and maybe rethink theirs!
Buy a coffee for the person behind you once a week.
Leave a 20% tip once a month.
Bring all of your garbage in from your car.
Put $50 of your paycheque away each payday. Forget about it.
Instead of swearing, come up with a creative word for the situation. It makes you look smarter.
Instead of a soda, buy juice.
Compliment one person a day on something.
Smile more often. Not all the time, people will think you are a psychopath.
Decorate your home with the seasons.
When somebody annoys you, think about what might be going on in their life.
Go with your gut.
Speak your mind.
Make time to do nothing.
Eat a carrot once in a while, instead of a chocolate bar.
Take the stairs instead of the elevator.
Pay your debt off faster. Enter a debt consolidation program.
Instead of watching a TV show you dislike, read a book until your next show is on.
Admit when you are wrong.
Stay true to yourself, don't let others force you to do things you don't agree with.
Take a bubble bath once a week.
Love yourself unconditionally.
Explore your opinions.
Shovel your neighbor's driveway, even if he is a jerk.
Watch your speed.
Buy local.
Investigate the human and environmental rights records of the brands you consider.
Turn your cellphone off at dinner.
Have a fancy dinner once a week.
Create something once a week.
Carpool.
Clean as you go.
Smell the flowers.
Go to the dentist regularly.
Get your oil changed regularly.
Become assertive with your word.
Cook a dinner without meat once a week.
Handwrite a letter to a friend once a month.
Go outside. There's a whole world out there.
Grow something. Mold does not count.
Plan your dream vacation
Book a test drive in your dream car, truck, or SUV by visiting https://www.coldlakechrysler.ca(Shameless plug :P)
Commit fully to your ideas.
Structure a daily schedule.
Play more board games with friends and family.
Be more informed. Read up on current events, and understand the motivation behind their publication.
Memorise 5 of your friends' phone numbers.
Call a distant friend once a week.
Take on one pro bono case a month.
Abstain from Facebook for a day once a week.
Investigate your family history.
Drink water.
Break a world record.
Meditate for 10 minutes a day.
Drink wine instead of coolers.
Be silly.
Loosen your tie.
Communicate the reasons for your emotions to loved ones.
Carry cash.
Invest in something.
Allow yourself to cry.
Rock your body. Know your figure and OWN IT.
Go for a physical.
Explore your musical tastes. Listen to something new.
Clean out your wardrobe.
Stick with the same phone for over a year.
Upgrade your IPhone 3, please.
Backup your computer.
Go for a walk, once every few days.
Get a tattoo.
Go for a spa day, once a month.
Get a councillor.
Stop creeping your ex on Facebook.
Open your mind to other opinions.
Go vegetarian.
Try tea instead of coffee.
Instead of procreating, consider adopting.
Listen to your body needs.
Have fun in the bedroom with your loved one at least once a week. I mean like build a pillow fort or something.
Once a week spend an afternoon, technology-free, with your kids.
Try to be employee of the month.
Instead of taking a Tylenol, have a glass of water.
Take up baking.
Learn the piano.
Be a tourist in your own city.
Keep a journal.
Take more photographs.
Take less pictures and enjoy the moment.
Recreate a Pin from Pinterest EXACTLY.
Like more of your friends posts on Facebook.
Clean out your Apps and Friends on Facebook.
Go to a music festival, no matter how old you are.
Learn about a different culture.
Turn down the heat and wear a sweater.
Buy second-hand.
Wear less makeup.
Make a 5 year plan, a 10 year plan, and a 15 year plan.
Laugh more often.
Only use the word 'love' when you really mean it.
Don't try too hard on your New Year's resolution. If you find yourself really not enjoying your resolution don't force yourself to keep doing it if there is nothing positive coming out of it. You only live once, and you want to be able to look back on your life and smile, knowing you did all you could and spent it with those you care most about.