Jeep People are awesome! Nothing makes us here at Cold Lake Chrysler happier but welcoming a new Jeeper into the Jeep family! However you should know that just like with family, there are a few particular rules you must know. The most important thing a new Jeeper must know about is "The Wave". Read below to learn the ins and outs of their salute!
Definition: The Jeep Wave

"An honor bestowed upon those drivers with the superior intelligence, taste, class, and discomfort tolerance (exception to 97 and newer Jeep owners) to own the ultimate vehicle - the Jeep. Generally consists of either a raised hand waving or 4 fingers extended upward from the steering wheel, but may be modified to suit circumstances and locally accepted etiquette." – jeeptalk.org
The Rules:
1. It is the responsibility of all Jeepers to memorise these rules.
2. When a Jeeper encounters a higher scoring Jeep, the Jeeper must initiate and continue the Wave until:
i) The Wave is returned.
ii) The Wave goes obviously ignored.
iii) The higher scoring Jeep is out of sight.
3. If a waving Jeeper has a positive score you must return the Wave.
4.If a waving Jeeper has a negative score, it is encouraged to help them understand why they have a negative score and how to bring it up to a respectable level.
5. "When in doubt, whip it out!"
Scoring:
The Heirarchy
1. Pre-CJ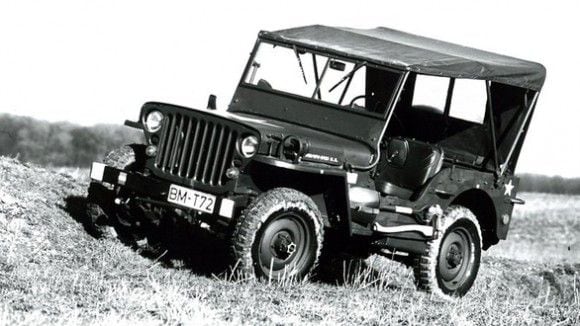 30 Points

2.Pre-AMC CJ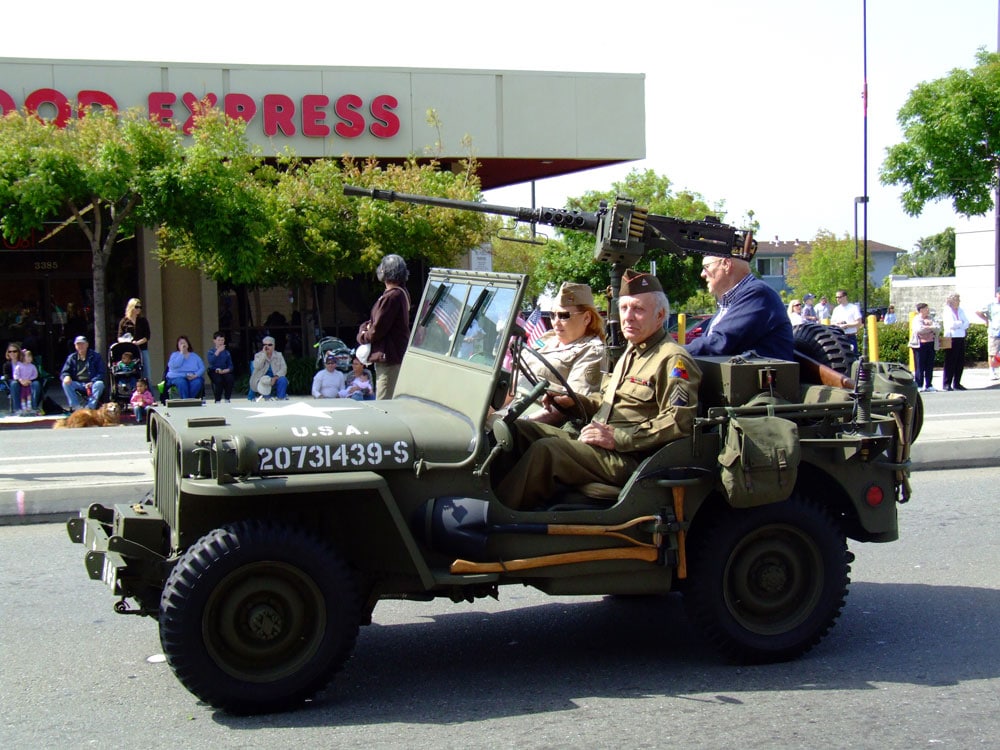 27 Points

3. Other CJ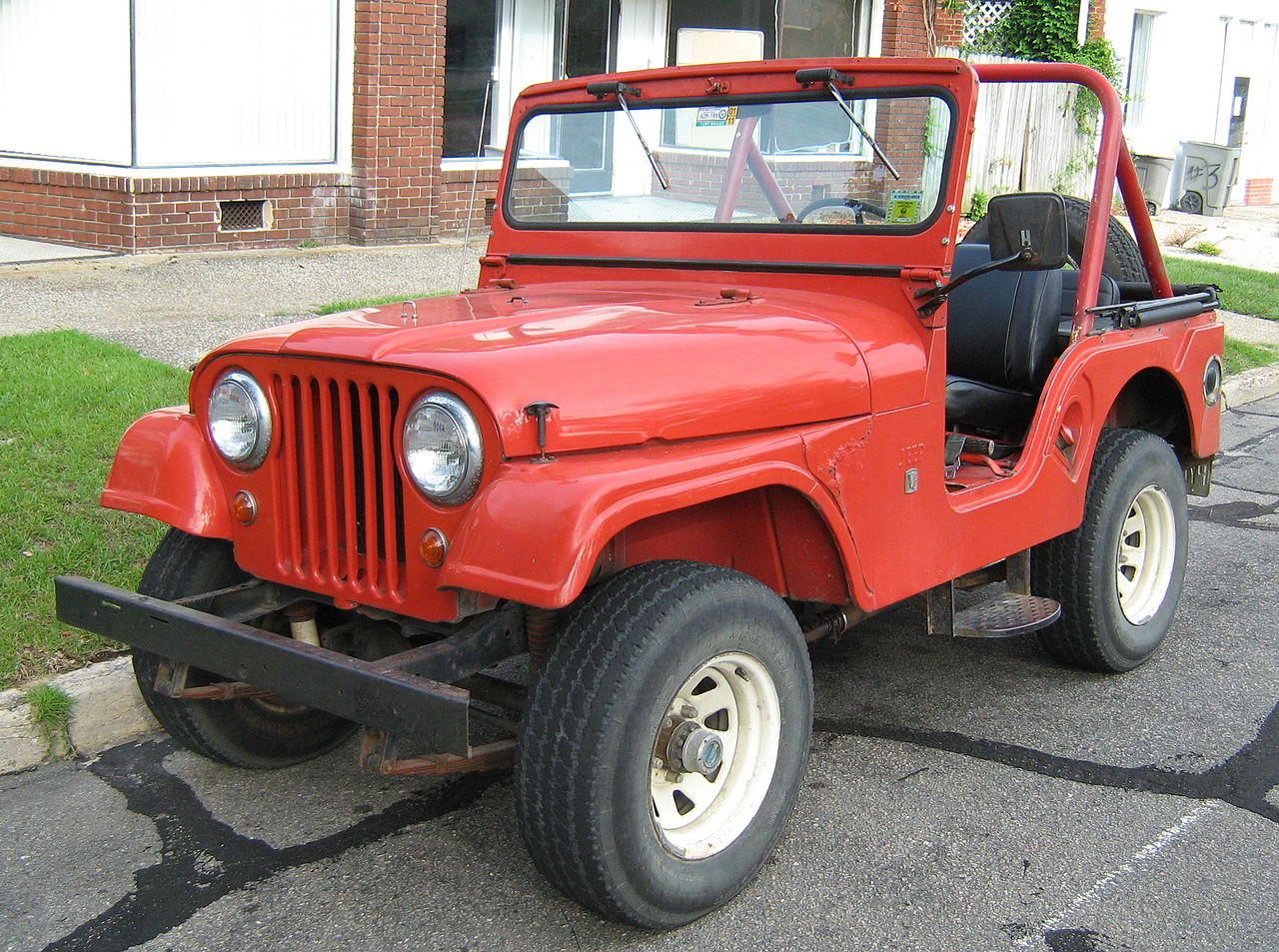 25 Points

4.Commando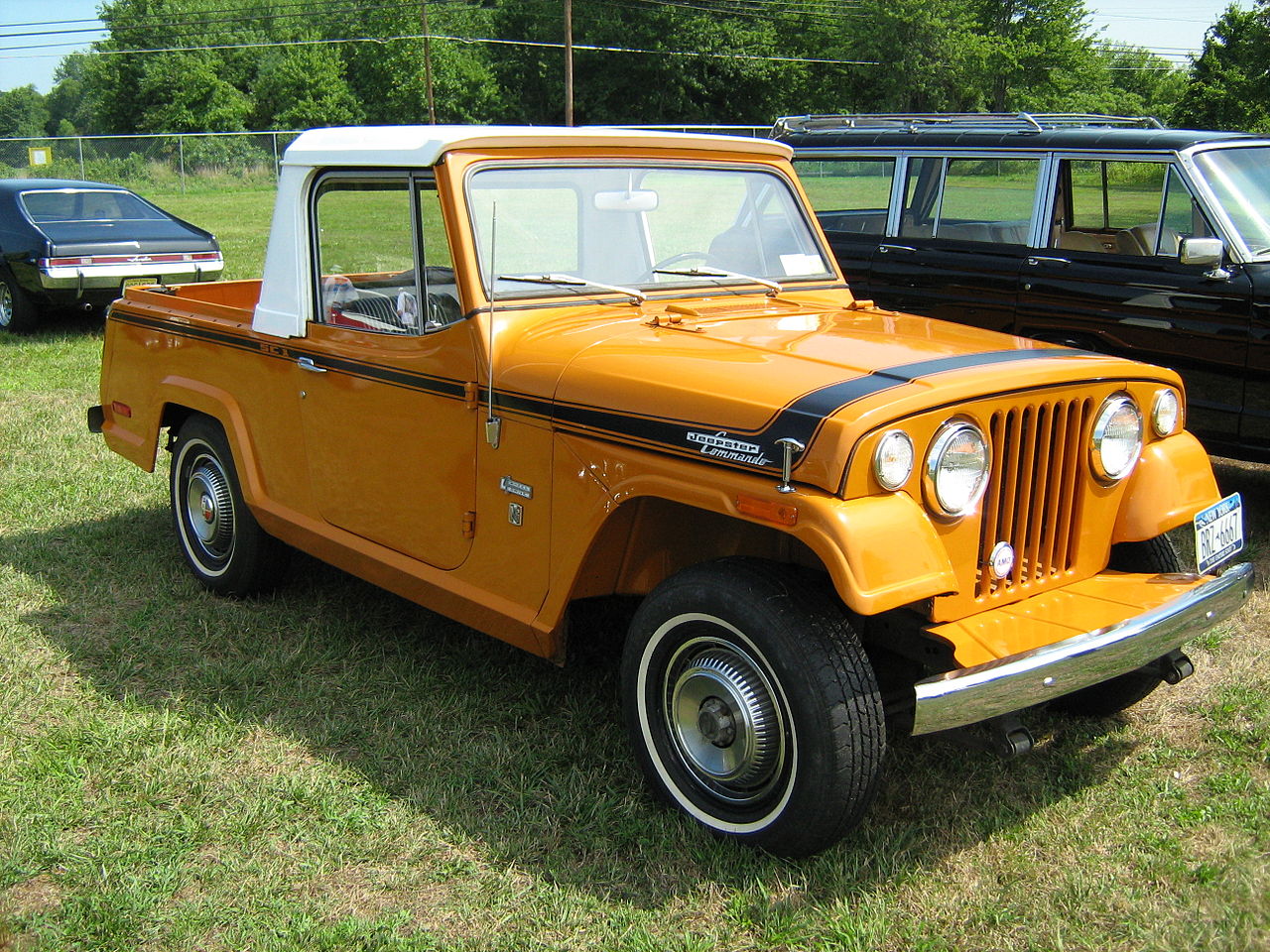 20 Points
5. YJ


16 Points

6. TJ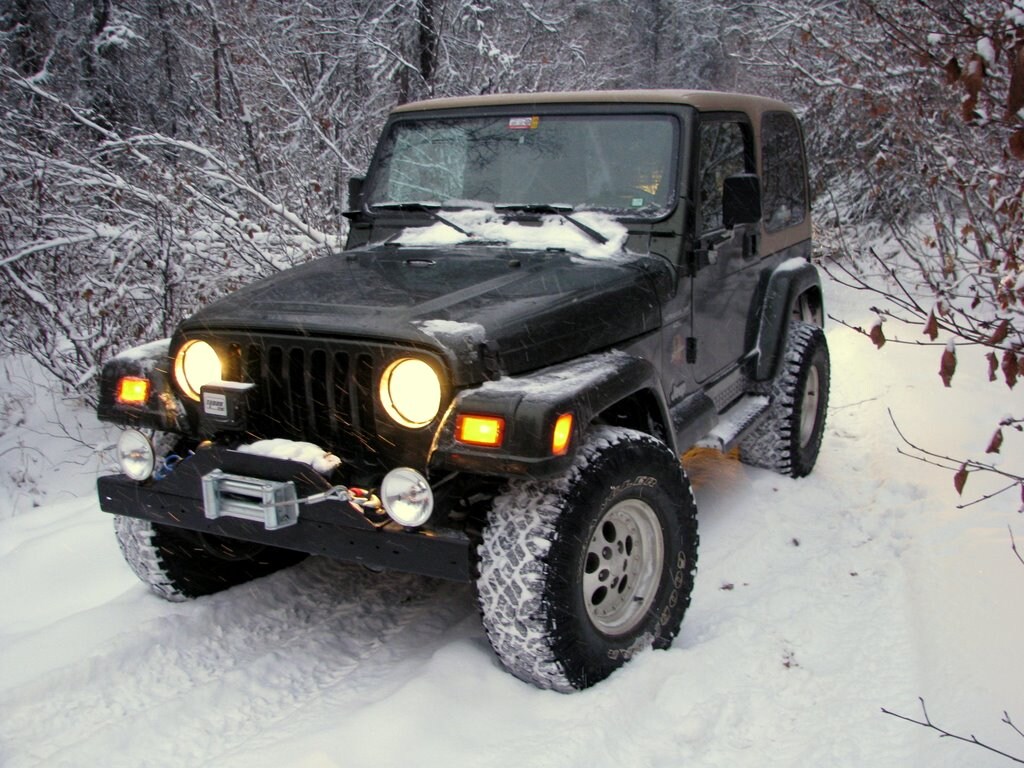 15 Points
7. }Original Cherokee and Wagoneer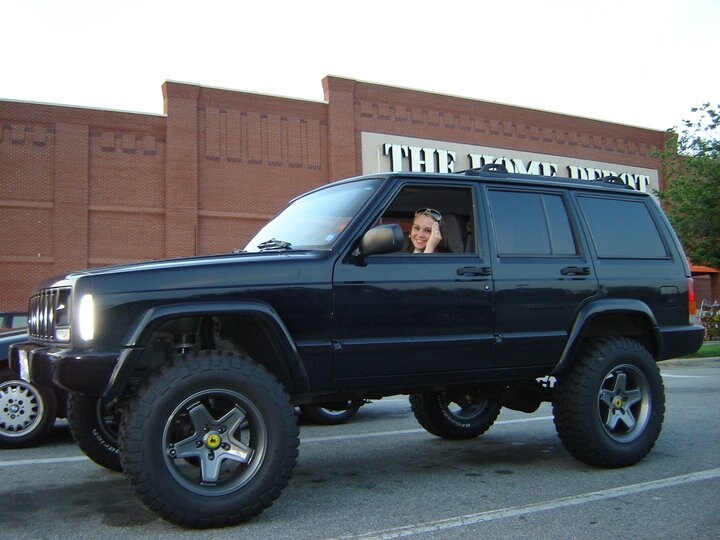 10 Points
8.JK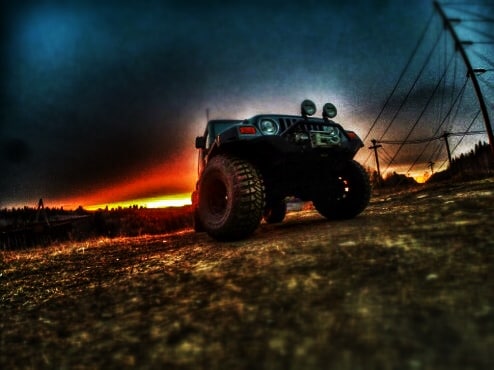 7 Points
9. All Other Jeeps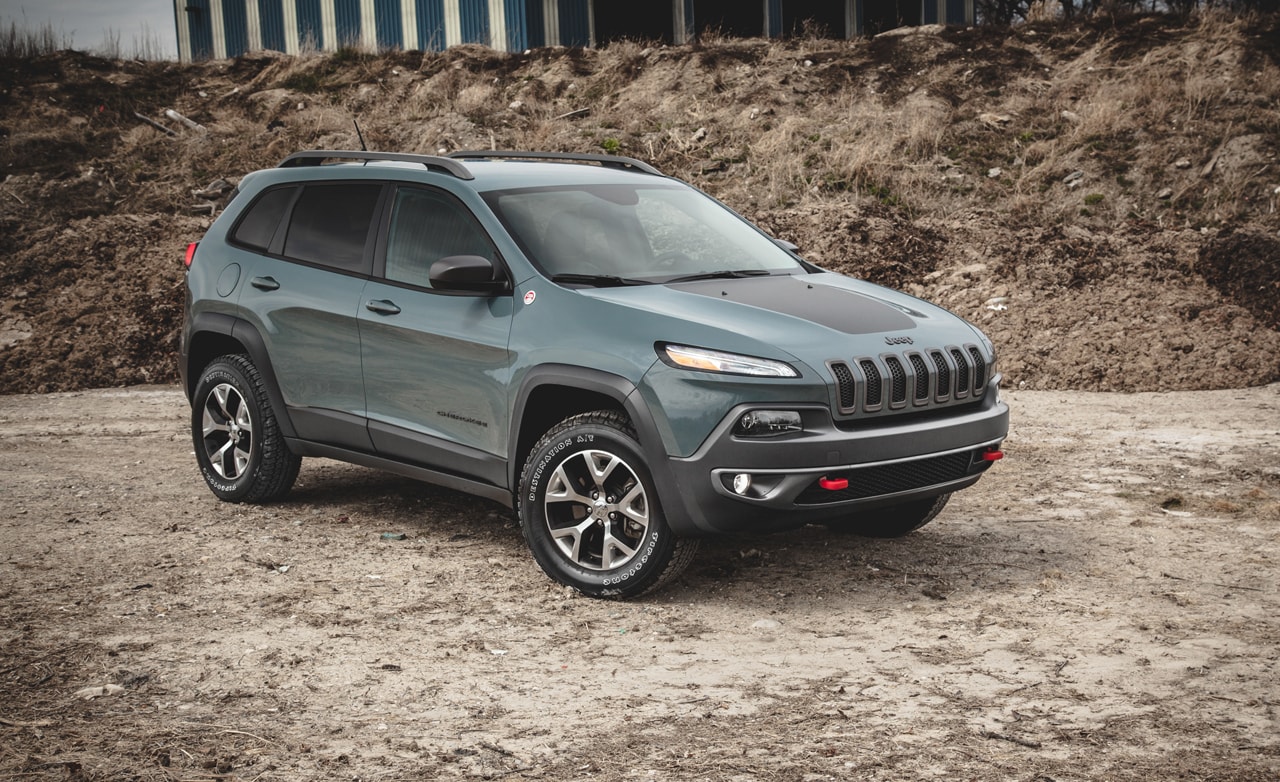 5 Points
10. All other vehicles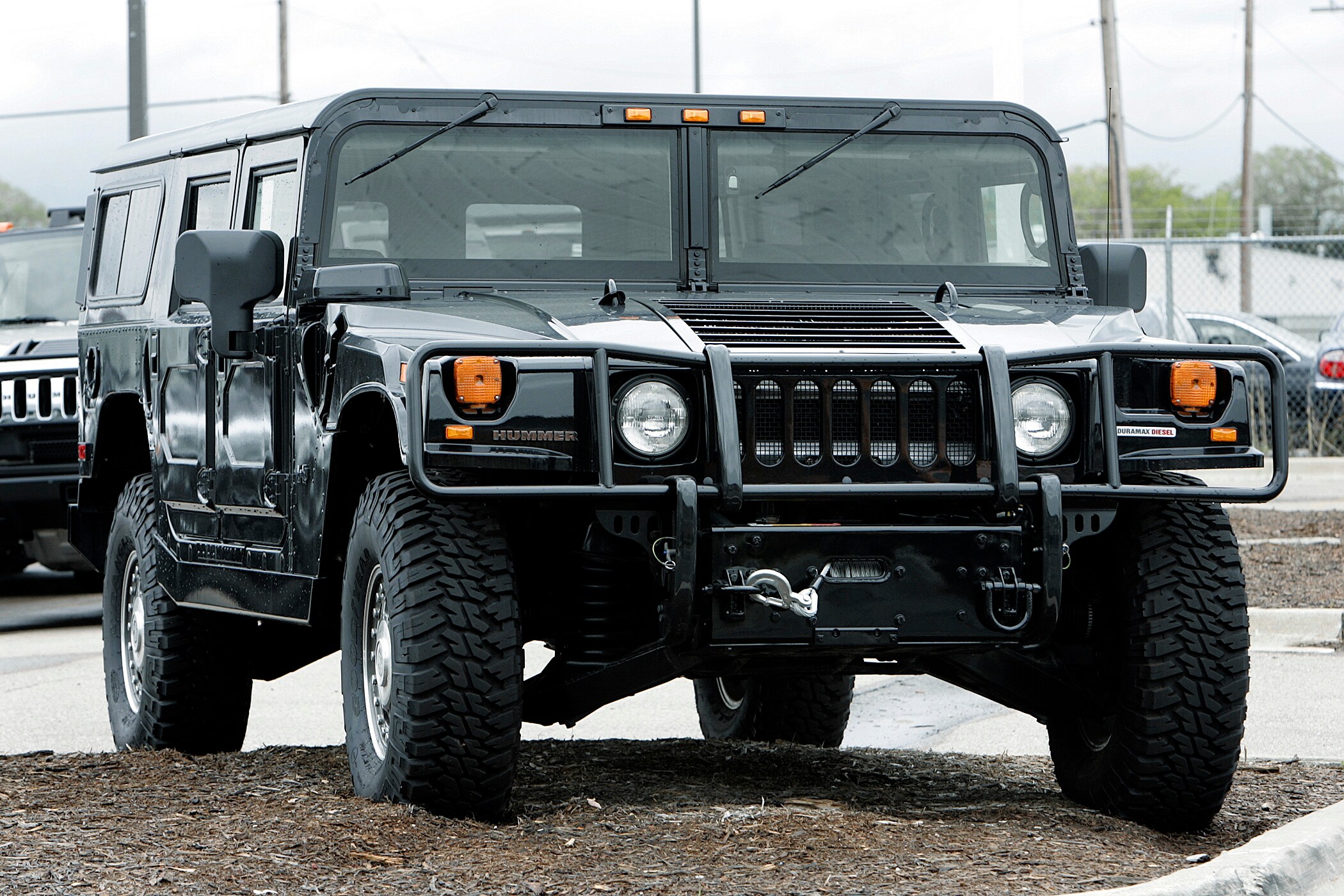 0 Points
Modifying Sub-Categories
1. Top off; everything and everyone is covered in mud – 30 points
2. Top partly off; vehicle and some people covered in mud – 20 points
3. Top on; vehicle covered in mud – 10 points
4. Top off in horrible weather – 5 points
5. A little dirty – 0 points
6. Recently washed - -10 points
7. Spotless - - 30 points
Parts & Mods
(Equipment Adjustments)
Engine:
Stock, Pre-CJ, Working Condition: +2
Stock, 8-cyl: +2
Stock, 6-cyl: +1
Stock, 4-cyl: 0
Replaced, 8-cyl: +3
Replaced, 6-cyl (replacing 4-cyl): +2
Replaced, 6-cyl (replacing 6-cyl): 0
Replaced, 6-cyl (replacing 8-cyl): -1
Replaced, 4-cyl: -1
Drivetrain Modifications:
Improved internal mechanical parts (crank/cam/etc): +2 each
Upgraded Transmission: NV4500 or Turbo400: +3, All others: +2
Upgraded Transfer Case: +2
Improved exterior mechanical parts (headers/manifolds/pumps/filters/etc): +1 each
Stone stock in a pre-1970 vehicle: +3 (for nostalgia and historical analysis)
All Comfort enhancements removed for more power: +2
Tires:
Stock or unremarkable: 0
Original Tires on Pre-CJ: +2
Slightly oversized (up to 31"): +1
Over 31, with other appropriate mods: +2
Any size, currently covered with mud: +2
Working tires > 31" with original donut spare: -2
Low-profile: -10
Suspension:
Stock, Pre-CJ: +2 if driver can still walk after an hour in the saddle
Body lift: +1/inch
Suspension lift: +2/inch
Spring-Over Lift: +3
High-quality shocks: +2
Lowered: -20
Other accessories/conditions:
Winch, heavy-duty, obviously used: +2
Winch, heavy-duty, use unclear: +1
Other winch, obviously used: +1
Little, chrome-covered, toy winch: -1
Lockers: +2
Upgraded axles: +1
Upgraded transfer case: +1
Each chrome accessory currently shiny: -1
Each neon accessory: -2
Fire extinguishers: +1
Block and Tackle, anchors, etc: +2
Ropes, straps, tow chains: +1
Tow Hooks: +1
Nerf Bars/Rock Rails, used and scarred: +2
Nerf Bars, shiny, no scars: -1
Heavy duty bash/skid plates: +1
Other protective plating (diamond plate, etc): +2 if scarred, -2 if unscarred
Extra fuel tanks/oversize fuel tanks: +1
External Gear Carrying Rack: +1
Multi disc-CD Player: -1
More than one subwoofer: -1 each
First Aid Kit: +1
Backpack, food, emergency gear (just in case): +2
On-board air compressor: +1
On-board Welder: +2
Girly, shiny chrome center caps: -1
Krylon home-made paint job: +1 (for realizing it's just going to happen again)
Blackout Headlight Covers: -1
Any little flippy interior vanity mirrors: -1
Children in vehicle: +1/each (for proper training/indoctrination), +2 if muddy, an immediate correction if not belted in.
EARNED trip stickers/badges/etc: +1/each
Unearned stickers/badges/etc: -2/each
Stickers advertising for other than 4wd-related businesses: -2 (except No Fear: -5)
MSC 1 vehicle in corporate lot sharing with neighbor vehicles: +1 per vehicle decorated
Correct mental attitude, seen or proven: +3
Windshield down: +1 (+2 if raining/snowing)
Bugs left on face/teeth as evidence of recent windshield down driving: +1 (+2 if more than a week old)
CB radio or other communication tool (for emergency only): +1
Hi-Lift Jack: +2
Flexible caulking to fill leaks and body damage: +2
Dogs as passengers, properly secured: +1 (sharing the joy of Jeeping)
Bringing a new Jeeper into the Family: +5
Extra Lighting, used for night-wheeling, not pastel or neon colored: +1/ea
Homemade roll bar pads: +1
Duct Tape currently in use: +1 per yard
Duct Tape Reserve: +1 per roll
Top on and windows up, warm day: -2
Grenade Hood Ornament: +1
P.A. - used to harass drivers of lesser vehicles: +1
Storage boxes from solid steel or ammo cans: +1
Waving while fighting the older Jeeps' natural urge to wander: +1
Plastic headlight covers/accessories: -1
Bra (on a Jeep - how could you??): -1
Snorkel Gear (functional): +2
Battle Scars:
Mashed hood, top, etc., obviously from roll-over: +3
Holes above glove box where passenger ripped grab-bar out: +3
Heavily gouged rocker panels: +2
Bloody seats: +2
V-bent front bumper from being pulled out of that REALLY bad one: +2
Scarred sides from those mis-judged rocks: +1
Any small parking lot dent/scratch still identifiable: -1
Other accessories bent, folded, mangled or mutilated: +1, EXCEPT:
See above, but said item is owned by your spouse: +2
No scars whatsoever: -3 (Unless Pre-CJ restored, then: +3)
New body due to rust only: -5 (unless a rescue, see discussion below)
New body due to damage: Previous damage points carry over (see discussion below)
Fire Damage (bubbled paint, singed seats, etc): +2
Limbs, Shrubs, etc attached well enough to remain at highway speed: +1/each
Any rescue in the Jeep's past requiring the use of snowmobiles: +1
Any rescue in the Jeep's past requiring the use of boats: +2
Any rescue in the Jeep's past requiring the use of tracked vehicles: +2
Scars on the driver - MUST be Jeep-related, may require proof: +1
Each Jeep Rescue performed: +1
We can't really help you with the battle scars, however we can help you pick out the perfect addition your Jeep needs. Head over to https://www.coldlakechrysler.ca/accessible-accessories.htm now to get started!
Don't have a Jeep? Don't worry we got you covered if you head over to https://www.coldlakechrysler.ca/new-inventory/index.htm?make=Jeep right meow!
So now that you know, get out there, and get dirty!
Remember, if in doubt, whip it out!
(Rules and Scoring provided by jeeptalk.org)