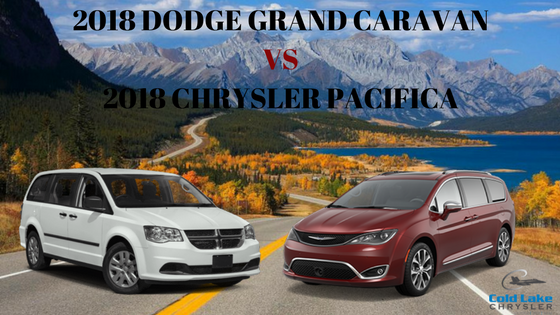 The Question…..What is the best vehicle to get for a growing family?
I am not sure what memories you have about the times your family drove together on trips or in to town, but here is what I remember.
We were a family of five and a military one to boot; this meant we moved a few times during my childhood. Cross-Canada road trips happened often. I don't remember what vehicle my family had, I just remember it was big and blue (of course when you are little anything is big). Back then, there was no advanced technology like you have now to make a trip more tolerable, like DVD players or game systems. During the long trips, I slept…my parents even put a bed in the back…it was awesome!
Today, we have many different options available for families. So what is it you really want in a vehicle? My preference is the Dodge Grand Caravan and this is why: for my large family I wanted my car seats and booster seats to fit; room for my double stroller to fit and still have room for groceries; and lots of leg room as my children grow.
The Dodge Grand Caravan met all my demands, and came equipped with a built in DVD player with headsets and Stow 'n Go seats.
With my Stow 'n Go seats, I can keep the seat behind the driver stowed to create a wider space for my children to climb in and out. My car seat and two booster seats fit perfectly on either the bucket seat or bench seat. When we travel there is loads of space available in the trunk area for bags as well as the open space behind the driver. We are not a family that needs all the bells and whistles that are available with the Dodge Grand Caravan's newer models, but let me share something with you; my next upgrade will have heated seats and steering wheel!
Another model I have driven is the Chrysler Pacifica and a "little birdy" told me that the newer model may take over the full-size Dodge Grand Caravan. My personal favourite is still the Caravan as I feel it has more room, but the Pacifica has some cool features the Caravan doesn't have.
Feature

2018 Dodge Grand Caravan

2018 Chrysler Pacifica

3.6L V6 Engine

Yes

283 HP

Yes

287 HP

Torque

260 lb-ft

262 lb-ft

Accommodate up to seven passengers

Yes

Yes

Towing Capacity

1,633 kg

1,633 kg

Basic Warranty – 36 month or 60,000 miles

Yes

Yes

Powertrain Warranty – 60 months or 100,000 miles

Yes

Yes

Corrosion Perforation Warranty - 60 months or 160,000 miles

Yes

Yes

Roadside Assistance – 60 months or 100,000 miles

Yes

Yes

Tri-Zone Automatic Climate Control, Leather Upholstery, Heated Front & Second Row Seats, Park View Rear Back-Up Camera & More

Yes

Yes

Stow'n Go Seats

Yes

Yes
Some of the Differences I have listed below and I am not saying that the Dodge Grand Caravan is better than the Chrysler Pacifica, but these differences are something to keep in mind as you make your decision:
| | |
| --- | --- |
| 2018 Dodge Grand Caravan | 2018 Chrysler Pacifica |
| 13.7 L/100 km city | 12.9 L/100 km city |
| 9.4 L/100 km highway | 8.4 L/100 km highway |
| 6-Speed Automatic Transmission | 9-Speed Automatic Transmission |
| 9 distinct trim levels | 7 models to choose from |
| Stow'n Place Roof Rack System | Stow'n Vac System |
| Radio 430 Multimedia Centre with 6.5" Touchscreen | Uconnect 4 Multimedia Centre with 8.4" Touchscreen |
Anyway that's my two cents, I don't think you could go wrong choosing either of these you just have to make sure it is right for you.

Have a wonderful day!!